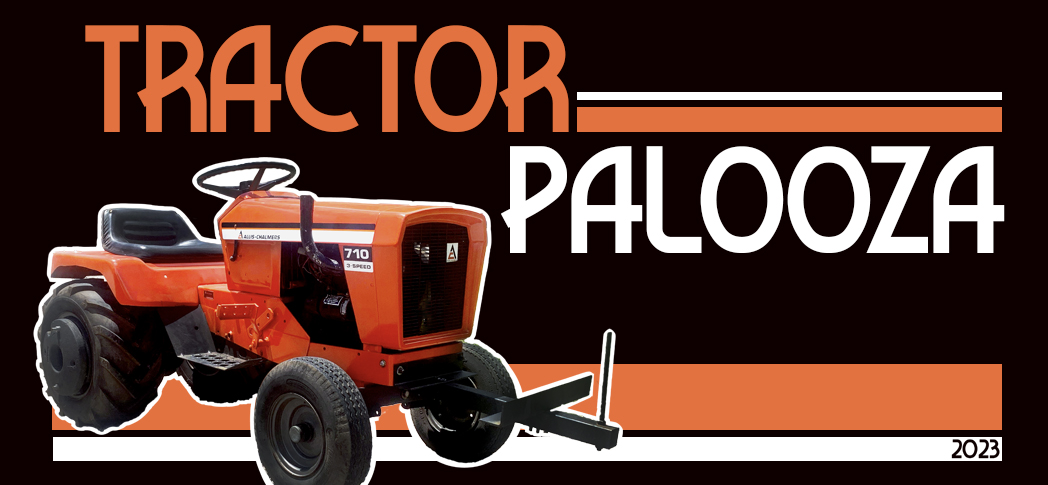 SATURDAY, OCTOBER 14, 2023
It's that time of year again! Tractorpalooza 2023 is JUST around the corner.
We encourage everyone to spread the word.
The more the merrier.
The event is intended to be for the guys, no children under 16 please.
Gates Open At 12:00 Noon
$10 Gate Fee (To Cover Operating Expenses)
1:00 PM Pok(h)er Run
$10 buy-in
5-stop poker run around Haddam Neck
Cash payout for best 3 poker hands
(prize is dependent on the number of entries)
3:30 PM Party/Tractor Pulls

$10 to pull your tractor

Winner of each class receives cash prize

DON'T FORGET TO BRING A TRACTOR!
You can read the pulling rules here.
General Rules
Samantha
2022-09-29T19:39:49+00:00
Tractors must be equipped with some form of wheelie bars
Helmets are required
Tractors are subject to inspection
$10 entry fee per tractor, per class
All tractors will be weighed in
Adding weight is allowed
No implements are allowed (Plow, tiller, bucket loader, etc.)
Your ass cannot leave the seat while pulling.
**Winner from each class receives cash prize**